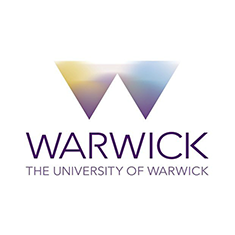 The School of Engineering University of Warwick benefits from its multidisciplinary approach, with research covering a broad range of topics. Key themes of Energy, Biomedical Engineering and Sustainable Cities provide a framework to the research, which is underpinned by four discipline streams and fourteen research groups. The School employs some of the leading engineers in their field, who regularly publish papers in top ranking journals. There are currently over 150 students undertaking postgraduate research degrees and 55 research post-doctoral staff.
The School was ranked 5th in the UK for Engineering in The Guardian University League Table 2020 and the 4th most targeted University by UK's Top 100 Graduate Employers (The Graduate Market in 2019, High Fliers Research Ltd). Our research was 3rd among UK General Engineering departments in the Research Excellence Framework 2014.  The School of Engineering has a strong track record of collaborating with industrial partners through both research and teaching activities, with academics demonstrating UK and worldwide recognition.
The Optical Engineering Group has a range of expertise in imaging systems employing various conventional, scattering and interferometric schemes.  We take a holistic view and therefore integrate the imaging system with appropriate signal processing and data analytics to facilitate understanding and decision making. Latterly, the group has particularly worked on the design of large scale imaging systems, at room scale, in order to quantify mosquito behaviour.
 

 

Prof David Towers is currently Head of School and is a Co PI and Senior scientist in the project and is co-ordinator for the University of Warwick activities in supporting 2D large scale mosquito imaging systems at field sites and in research laboratories. Prof David Towers is an Engineer by training and with a mix of experience across industry and academia. His research is centred on performing basic and applied work in optical sensing technologies with applications across engineering industry, the biological sciences and clinical practice. 

 

 

Dr Vitaly Voloshin PhD (Applied Mathematics) CEng MIMechE, a PDRA engineer from Warwick University. Vitaly is responsible for the field tracking system from parts procurement to commissioning of the system in the field. Vitaly also provides support in the field and actively participates in initial data processing algorithms development as well as data analysis of pre-processed tracking data. Vitaly has 15 years of research experience in applied mathematics and statistics, machine learning, data and physical modelling and model simplification and their applications to the areas ranging from mechanical and aerospace engineering and material science to biology and medicine.

 

 

Dr Catherine Towers role in the project is to support the optical imaging activities required at both LSTM and at field sites.  Catherine initially trained as a pure mathematician and subsequently studied for a PhD in full-field sensors for measurement of transonic flows.  She was awarded an EPSRC Advanced Fellowship to developing optimum techniques for high dynamic range metrology using interferometry for both single point ranging and full field profilometry together with academic and industrial partners. She has collaborated with a range of physical, biological and clinical scientists and obtained PI/CoI funding for imaging systems using spectroscopy and microscopy methods.