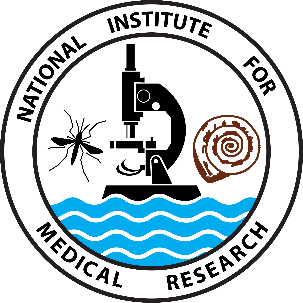 The National Institute for Medical Research (NIMR) is the largest public health research institution in Tanzania. It was established by the Parliamentary Act No. 23 of 1979 as a parastatal organization under the Ministry of Health. The establishment of NIMR was in recognition by the government of the need to generate scientific information required in the development of better methods and techniques of enhancing disease management, prevention, and control in the country.
 

Dr Alphaxard Manjuranois a Molecular and Genetic Epidemiologist at NIMR and Co Principle Investigator on the Essentials Grant. Alphaxard is specialized in malaria and Infectious diseases control and elimination. Alphaxard has been involved in several researches such as in parasite drug resistance, protein candidate for malaria vaccine, optimising the use and analysis of serological markers to investigate malaria transmission dynamics, evaluating the effects of insecticide resistance on malaria incidence and establishing the burden of low-density malaria infections using field-friendly molecular tools. Alphaxard main interest in the Essential Grant is in the behaviour of malaria vectors, from characterisation of basic vector behaviour to understanding how those behaviours might change in response to insecticide challenge or shifts in host availability

 

 

Charles Kakilla is a Research Assistant on the Essentials Grant. After obtaining his BSc Biology from University of Dodoma in 2015, he joined NIMR to work on malaria vector biology projects. Charles has undergone various trainings in Vector Biology and Research Methods. Charles' main role on the Essentials project is to study the effect of sequential exposure to next generation LLIN and IRS treatments on the local vector population in Tanzania.

 

 

Ms Selina Antony Ndeky is a Research Assistant on the Essentials Grant. Before joining NIMR, Selina completed her BSc in Health Laboratory Sciences from Catholic University of Health and Allied Sciences (CUHAS) in 2018. Her current role within the team is to assist with field larval and adult mosquito collection, laboratory mosquitoes rearing and species identification using molecular techniques.

 

 

 

Ms Ziada Malik Kiwanuka is a Research Assistant on the Essential Project. She completed her BSc in Biotechnology and Laboratory Science from Sokoine University of Agriculture 2016. Ziada joined National Institute for Medical Research- Mwanza in December 2016 as a Health Laboratory Scientist in department of Parasitology and Vector Biology under Schisto-Cambridge Project, which aimed to control Schistosomiasis. Her main role was to collect snail samples and geographic information from the field as well as snail species identification using Molecular techniques. In collaborations with Molecular Entomological staffs she was able to learn different aspects on Malaria vector control and entomological surveillance. Ziada's current role is to collect larvae and adult mosquitoes from the field, genomic specie identification, mosquito rearing and observing mosquito behaviour in relation to insecticide-treated nets and LLINs by performing bench-top assays.

 
Dr. Basiliana Emidi is Medical Entomologist at the National Institute for Medical Research (NIMR) and a Post Doctoral Research Assistant (PDRA) on the ESSENTIALs Project. Basiliana has participated in a number of researches in areas of mosquito ecology, physicochemical parameters of mosquito breeding sites and larval abundance, mosquito insecticides resistance, malaria entomological and parasitological surveys and ethical issues in health researches. Basiliana main interest in Essentials Project is to investigate the malaria vectors behaviors, their population characteristics and  how those characteristics area influenced by exposure to next-generation LLINs with main focus on Experimental hut trials.