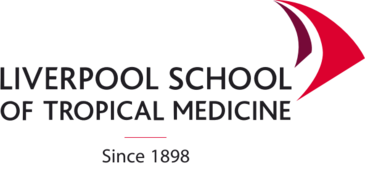 LSTM is an international postgraduate centre of excellence, devoted to research, education and training, and consultancy. The School was founded in 1898, becoming the World's first institution devoted primarily to tropical health. It has extensive links with UN organisations, health ministries, universities, non-governmental organisations and research institutions worldwide and is an integral partner in numerous programmes that contribute to controlling diseases of poverty and development of more effective systems for health care.
 

Professor Hilary Ranson is a Vector biologist at LSTM and lead Principal Investigator on the Essentials Grant. Hilary's research activities encompass various aspects related to the control of mosquito vectors of human disease. She has a particular interest in the causes and consequences of insecticide resistance and her group has been using a variety of molecular approaches to study the mechanisms of insecticide resistance in Anopheles and Aedes mosquitoes.

https://www.lstmed.ac.uk/about/people/professor-hilary-ranson

 

Professor Philip J McCall is a Vector biologist at LSTM and Co Principal Investigator on the Essentials Grant. Philip's main interest is in the behaviour of mosquito disease vectors, from characterisation of basic vector behaviour to understanding how those behaviours are affected by insecticide challenge, shifts in host availability, or how they might be exploited to develop new vector control tools or strategies.

https://www.lstmed.ac.uk/about/people/Professor-philip-mccall

 

Dr. Geraldine Foster is a vector biologist specializing in assessing the efficacy of vector control tools, designing and implementing novel tools to assess vector control interventions and characterization of vector behaviour. She is currently lead scientist on one, and a co-investigator on another BMGF-funded project, designing tools to measure the efficacy of next-generation bednets for vector control and implementing these tools in Tanzania, Burkina Faso, Benin and Mozambique. She has worked with the programme for the elimination of visceral leishmanisis in India, performing vector surveillance and evaluating the quality of deployed vector control interventions. Geraldine is the Senior Programme Manager on the Essentials Grant.

 

Dr Angela Hughes. Angela is a Post Doctoral Research Associate on the Essentials Grant and previously worked as a Biomedical Scientist in NHS Diagnostic Medical Microbiology laboratories for many years before working for LSHTM based in Malawi. Angela started at LSTM in the Vector Biology Department in 2010 as a senior technician/Laboratory manager and in 2018 completed a PhD in Tropical Medicine on the 'Impact of exposure to long lasting insecticide treated nets on mosquito survival and behaviour at the net interface in insecticide susceptible and resistant strains of the Afrotropical Anopheles mosquito'. Angela is state registered as a Biomedical Scientist with Health and Care Professions Council.

Dr Priscille Barreaux is a Post-Doctoral Research Associate working on the Essentials Grant as a molecular biologist. Regularly traveling to Africa, she builds on her knowledge of insecticide resistance and mosquito behaviour to develop methods for in-country field collections and participate in the implementation of phenotypic and molecular tools. Priscille's background is in Biology of Parasites and Eco-ethology and her PhD focused on the sublethal effects of insecticide on malaria mosquito behaviour (she spent 19 months in Ivory Coast). Her interests combine vector biology and applied research to tackle global issues for public health, capacity building and wellbeing. She is a member of the British Ecological Society, Multilateral Initiative on Malaria, Association for the study of Animal Behavior and European Society of Evolutionary Biology.

 

Dr Jeff Jones is a Post Doctoral Research Associate working on the Essentials Grant developing novel bioassays and performing spatial modelling to elucidate mosquito flight behaviours and the response to insecticidal treatments. Jeff's background is in Biological and Computer Science. His PhD studies involved modelling the collective behaviour of slime mould Physarum polycephalum for applications towards non-classical computing methods. He has been a Leverhulme Trust Fellow in Amorphous Amoeboid Robotics developing novel collective motion and guidance algorithms. He was a Senior Research Fellow on the EU Phychip project investigating collective distributed computation, collective perception and primitive non-neural learning. His interests include collective behaviour, low-level biological vision, spatial modelling and software development.
| | |
| --- | --- |
| | Agnes Matope is a Statistician at LSTM and on the Essentials Grant. Agnes previously worked for Feed the Children Inc. as a Monitoring and Evaluation Officer in Malawi before graduating with her MSc. in Statistics (specialisation Biostatistics) at Hasselt University in 2017. She joined LSTM in 2018 and she has been actively involved in analysing mosquito behaviour data. Agnes's areas of expertise lie in designing and statistical modelling of different outcomes for observational studies, randomised trials and cluster randomised studies. Her areas of interest are in analysis of longitudinal data, multivariate and hierarchical data, survival data and joint modelling. |
|   | Katherine Gleave is a Research Assistant on the Essentials Grant. Kath completed her BSc in Tropical Disease Biology from the University of Liverpool in 2011 and went on to obtain an MSc in Biology and Control of Parasites and Disease Vectors from LSTM in 2014. She joined the Vector Biology Department in 2015. Katherine's interest in mosquito behaviour led her to undertake a study looking into the effects of Brugia malayi infection on vector longevity, fecundity and host-seeking behaviour. She later went on to collaborate on a project with Oxford MAP to produce insecticide resistance biomedical resources. Kath's current role within in the team is to investigate the behavioural responses and flight of mosquitoes around bed nets, with a particular focus on the behaviour of mosquitoes to novel insecticides that are coming through the production pipeline. |
|   | Mr Keith Steen is a Senior Research Technician on the Essentials Grant who is well versed in various molecular techniques (for the genotyping of field-collected insects) such as PCR, RFLP, RNA work, DNA quantification, sequencing, cloning, Taqman assays and microsatellite analysis. Keith is experienced in processing and analysing both field collected and laboratory based insecticide-treated materials via 'in-house' developed IQK (Insecticide Quantification Kits) and HPLC methods and has contributed technical support for LSTM-based and field-based insectaries to maintain mosquito colonies including insecticide selections of experimental crosses / iso-female lines. Keith is also responsible for the procurement of equipment and consumables for the project's insectaries and laboratories in Liverpool. |
|   | Sharon Mullane is an experienced programme coordinator with over 8 years' experience of providing a high level of financial management and administrative support on a portfolio of international research projects within the department of Vector Biology. Prior to joining the Department of Vector Biology, Sharon was employed as a Logistics and Contracts coordinator within the consultancy section of LSTM, The Liverpool Associates in Tropical Health.  |